SATORI aims to develop a common European framework for ethical assessment of research and innovation
SATORI is a platform for the consolidation and advancement of ethical assessment in research and innovation. The 4-year project aims to develop a common framework of ethical principles and practical approaches so as to strengthen shared understandings among actors involved in the design and implementation of research ethics.
To achieve this aim, the project will gather private and public stakeholders from Europe and beyond in an intensive 4-year process of research and dialogue. Ultimately, the project seeks to establish a permanent platform around the framework to secure ongoing learning and attunement among stakeholders in ethical assessment.
SATORI entwickelt einen gemeinsamen europäischen Ethikevaluierungsrahmen für Forschung und Innovation
SATORI ist eine Plattform für die Konsolidierung und die Weiterentwicklung von Ethikevaluierung für Forschung und Innovation. Das Projekt, das über vier Jahre läuft, zielt darauf ab, einen gemeinsamen Rahmen ethischer Prinzipien und praktischer Zugänge zu erarbeiten, um das gemeinsame Verständnis der an der Konzeption und Umsetzung von Forschungsethik beteiligten Akteure zu stärken.
Zur Erreichung der Projektziele werden private und öffentliche, europäische und außereuropäische Stakeholder zu einem gemeinsamen vierjährigen Forschungs- und Dialogprozess eingeladen. Endpunkt des Projekts ist die Einrichtung einer permanenten diesbezüglichen Plattform, um sowohl laufendes Lernen als auch die inhaltliche Abstimmung von Stakeholdern im Bereich der Ethikevaluierung zu sichern.
SATORI ha l'obiettivo di sviluppare un modello Europeo di riferimento per la valutazione etica di ricerca e innovazione
SATORI è una piattaforma per il consolidamento e l'avanzamento della valutazione etica in ricerca ed innovazione. Il progetto, della durata di 4 anni, ha per obiettivo quello di sviluppare un insieme di principi e di azioni pratiche in grado di rafforzare un atteggiamento ed un approccio condiviso tra tutti gli attori coinvolti nella definizione ed implementazione dell'etica nella ricerca.
Per raggiungere questo obiettivo, il progetto coinvolgerà portatori di interessi, pubblici e privati, Europei ed extra Europei, in un intenso processo di ricerca e dialogo che si protrarrà per 4 anni. Il fine ultimo è quello di stabilire, attorno al modello di riferimento, una piattaforma permanente che assicuri un apprendimento e sintonizzazione continui nella valutazione etica tra tutti i portatori di interesse.
SATORI tiene como finalidad el desarrollo de un marco Europeo común para la evaluación ética de la investigación y la innovación
SATORI es una plataforma para la consolidación y avance de la evaluación ética de la investigación y la innovación. El proyecto, de 4 años de duración, pretende desarrollar un marco común de principios éticos y abordajes prácticos dirigidos a reforzar el entendimiento mutuo entre los actores involucrados en el diseño y la implementación de una investigación ética.
Para lograr esta finalidad, el proyecto reunirá actores implicados, tanto públicos como privados, de dentro y fuera de Europa, en un proceso intensivo, de 4 años de duración, de investigación y diálogo. En última instancia, el proyecto busca establecer una plataforma permanente en torno al citado marco con el fin de asegurar un aprendizaje continuado y una armonización entre los actores implicados en la evaluación ética.
SATORI vise à développer un cadre européen commun pour l'évaluation éthique de la recherche et de l'innovation
Satori est un programme pour la consolidation et l'avancement de l'évaluation éthique de la recherche et de l'innovation. Le projet de quarte ans vise à développer un cadre commun de principes éthiques et d'approches pratiques afin de renforcer des visions communes parmi les acteurs impliqués dans la conception et la mise en œuvre de l'éthique de la recherche.
Pour atteindre cet objectif, le projet réunira des parties prenantes publiques et privées d'Europe et au-delà dans un processus de recherche et de dialogue intensif de quatre ans. Enfin, le projet vise à établir un programme permanent autour du cadre afin de garantir un apprentissage continu et harmonisé parmi les parties prenantes dans l'évaluation éthique.
SATORI beoogt de ontwikkeling van een gemeenschappelijke Europees kader voor de ethische evaluatie van onderzoek en innovatie.
SATORI is een platform voor de studie en ontwikkeling van methoden voor de ethische evaluatie van onderzoek en innovatie. Het vierjarige project beoogt een gemeenschappelijk kader te ontwikkelen voor de verschillende actoren die betrokken zijn bij de ethische beoordeling van onderzoek en innovatie.
Om dit doel te bereiken brengt het project publieke en private partijen bijeen van de EU en daarbuiten voor een intensief vierjarig proces van onderzoek en dialoog. Het uiteindelijke streven is om een permanent platform te ontwikkelen rondom het beoogde kader om zo een permanente informatiebron en leerplatform te bieden voor hen die betrokken zijn bij de ethische beoordeling van onderzoek en innovatie.
SATORI razvija skupni evropski okvir za etično presojo raziskav in inovacij
SATORI je platforma za konsolidacijo in razvoj etične presoje raziskav in inovacij. Štiriletni projekt bo razvil skupni okvir etičnih načel in praktičnih pristopov, s katerimi bo okrepil razumevanje med akterji na področju načrtovanja in implementacije etike v raziskovanju.
V ta namen bo projekt združil zasebne in javne deležnike iz Evrope in širše v intenzivnem štiriletnem procesu raziskav in dialoga. Končni cilj projekta je vzpostaviti stalno platformo, ki bo omogočala trajno učenje in usklajevanje med deležniki etične presoje.
SATORI ma na celu rozwinięcie wspólnych europejskich ram oceny etycznej badań naukowych i innowacji
SATORI to platforma służąca konsolidacji i zwiększeniu znaczenia oceny etycznej badań naukowych i innowacji. Celem 4-letniego projektu jest stworzenie wspólnych ram zasad etycznych i rozwiązań praktycznych w celu wzmocnienia porozumienia między stronami uczestniczącymi w kształtowaniu i wdrażaniu reguł etyki badań naukowych.
Projekt zgromadzi interesariuszy z sektora prywatnego i publicznego z Europy, i nie tylko, w intensywnym czteroletnim procesie badań i dialogu. Docelowo, projekt będzie dążył do utworzenia wokół etycznych ram trwałej platformy, tak aby zagwarantować przepływ wiedzy i porozumienie wśród interesariuszy biorących udział w ocenie etycznej.
Cilj SATORI projekta je razvoj zajedničkog evropskog okvira za etičku procenu istraživanja i inovacija
SATORI je platforma za integrisanje i unapređenje etičke procene istraživanja i inovacija. Ovaj četvorogodišnji projekat ima za cilj da formuliše okvir koji obuhvata etičke principe i praktične pristupe koji bi osnažili zajedničke stavove aktera uključenih u osmišljavanje i implementaciju etike pri procesu istraživanja.
Kako bi se ovaj cilj postigao, projekat SATORI okupiće sve interesne grupe iz Evrope i šire, koje će učestvovati u intenzivnim četvorogodišnjim istraživanjima i diskusijama. Ideja je da krajnji ishod bude platforma zasnovana na ustanovljenim okvirima kako bi se osigurao dalji nastavak učenja i usklađivanja među zainteresovanim stranama u etičkom procenjivanju.
Our results - Framework document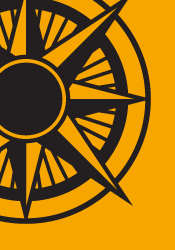 This report presents the outline of an ethics assessment framework for research and innovation (R&I) in the European Union member states.
Read
Our results - Deliverables & Work packages