Addressing ethics principles and laws is an essential part of the Research and Innovation (R&I) process, in a variety of fields ranging from biomedicine, technologies and engineering, natural sciences, environmental sciences and humanities.
All fields of scientific research and innovation increasingly face challenging concerns such as misconduct, research(er) integrity, respect of human subjects and animals in research, protection of fundamental rights and liberties, responsible innovation, adverse health and environmental impacts. Societal actors, policy makers and the business and research community, are increasingly conscious of these aspects, and demands for high ethical standards are increasing.
The SATORI project, one of largest on-going EU-funded projects on ethics, over the past two years, has undertaken an in-depth analysis and consultation of stakeholders on ethics assessment practices in Europe, the US and China. This activity has provided insights to prepare  a framework of principles, procedures and operative goals to support ethical assessment of R&I. SATORI uses the term 'ethics assessment' in its broadest sense, and the project brings together two existing traditions in ethics: research ethics and technology ethics. SATORI pays special attention to ethical issues related to societal, health, and environmental impacts of R&I.
To further explore this matter, we would like to invite you to participate in two back-to-back workshops that aim to:
Present the approach and mid-term results of the SATORI project
Investigate the views of stakeholders on ethics assessment practices
Discuss ways for identifying and measuring the value generated by ethics assessment
Illustrate and discuss the SATORI draft model framework for taking into account ethical issues related to impacts of Research and Innovation (Ethical Impact Assessment)
Foster a dialogue amongst different fields, disciplines and actors on ethics in R&I
On October 12th and 13th, we will publicly presents results of SATORI, and have interactive discussions between experts in (ethics) assessment in various scientific fields (biomed, environment, technology, ICT, etc.) and stakeholders (researchers, business, civil society organizations, policy makers, citizens) to understand and measure the value generated by ethics assessment. We will present specific methodologies developed by SATORIfor discussion.
These inputs will contribute to the workshop on the 14th, when we will discuss a draft framework for Ethical impact Assessment (EIA) in an interactive way, through case studies and simulations. EIA is a method of doing R&I responsibly, by taking into account ethical issues associated with potential impacts of the R&I activity. The framework provides a novel approach to consider, and perform an EIA. We want your opinion on the usability and completeness of the protocol we are building. We will also discuss the standardization protocol we are implementing at international level.
Who should attend
Experts working on ethics assessment in different scientific fields (research & technology ethics, civil and human rights, data protection and privacy, environment, social responsibility, etc.), research organizations, industry, civil society organizations, standard and certification organizations, non-governmental and civil society organization (e.g. environmental org. and consumer groups).
Organization
VTT Technical Research Centre of Finland Ltd (VTT), Italian Association for Industrial Research (AIRI), European Union of Science Journalists Association (EUSJA) and the SATORI project, in partnership with the Italian Standard Body.
Information (Final program)

Workshop: Understanding & measuring the value generated by ethics assessment
Oct 12th (afternoon), 13th  (all day)
Workshop: A framework for Ethical Impact Assessment
Oct 14th (all day)
Contact and registration
Andrea Porcari (AIRI) – info@airi.it and Daniela Ovadia (EUSJA) – daniela.ovadia@gmail.com
Project website
Venue
UNI – Ente Italiano Normazione (Italian National Standard Body), Via Sannio 2,  20132, Milano – Italy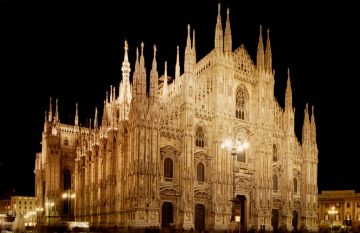 credits @Comune di Milano, Ufficio per il turismo