25 November 2016, 1500-1700 GMT

Wellcome Collection, 183 Euston Road, London, NW1 2BE, UK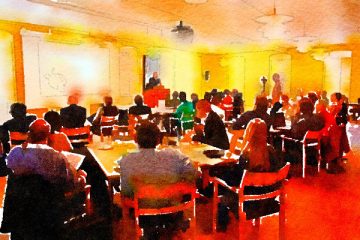 The snowballing pace of technological developments such as advances in AI, genetics, geo-engineering, ICT and synthetic biology raises a variety of concerns about the understanding, governance and mitigation of ethical impacts. The SATORI project will organise a workshop for science journalists, where it will discuss the SATORI Ethical Impact Assessment Framework – which aims to help relevant stakeholders deal with the ethical impacts of research and innovation. The workshop will include a limited number of participants, 15-20, so as to allow for focused discussion. The event will focus on how science journalism addresses the ethical impacts of research and innovation. I.e. Are science journalists always aware of the ethical impacts of research & innovation? What tools do they use to identify possible ethical impacts? How do they involve stakeholders when reporting about controversial issues in science and research? What are the challenges of addressing the ethical impacts in science journalism?
Who should attend: science journalists.
Limited spaces are still available. If you would like to attend, please email Rowena Rodrigues, Trilateral Research Ltd: rowena.rodrigues@trilateralresearch.com by Friday, 28 October 2016.